You probably remember your mother telling you to increase your vitamin C intake before winter – how this seemingly magical ingredient would chase the seasonal illness away. Vitamin C is now a popular ingredient in skincare products – and this powerful antioxidant proves to be as effective applied topically, as it is via the consumption of fresh fruits and vegetables.  
What Are The Benefits Of Vitamin C For Skin?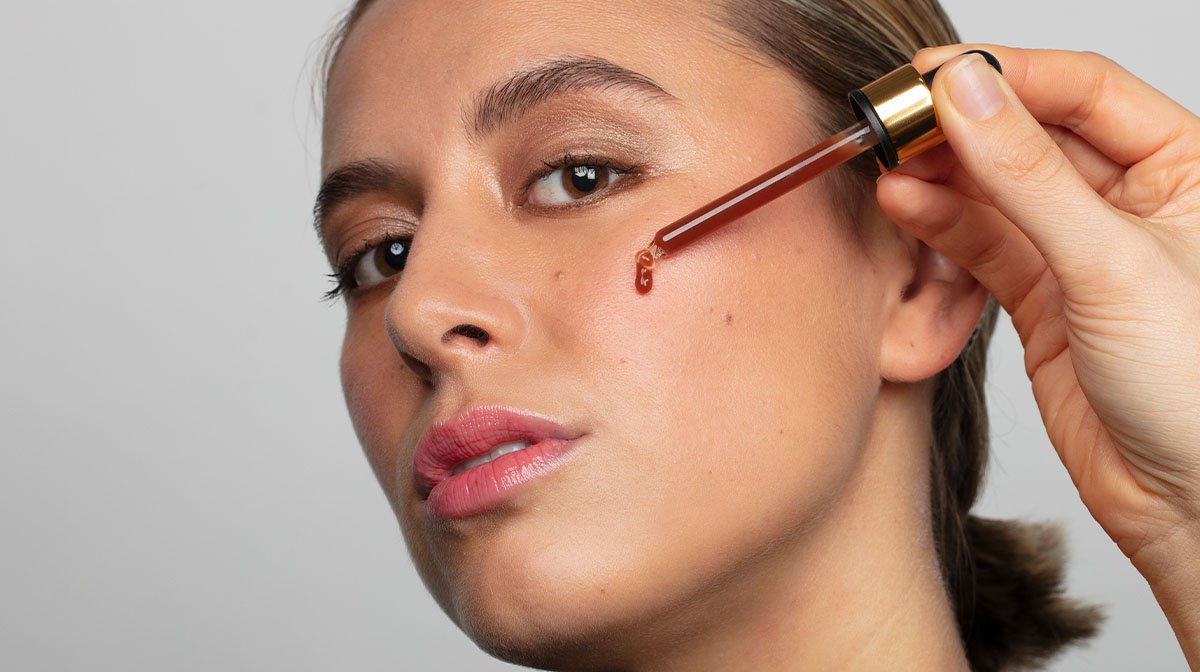 Vitamin C (also known as ascorbic acid) is a water-soluble vitamin that has huge antioxidant benefits for the skin. 
It can neutralise free radical damage
Vitamin C is a potent antioxidant that can neutralise free radicals. It aids in your skin's natural regeneration process, which helps your body to repair damaged skin cells.  
So, in the same way that consuming antioxidant-rich foods will help your body to fight off free radicals, topical antioxidants do the same for your skin by helping to offset daily aggressors like UV damage and exposure to air pollution.   
It prevents premature ageing
As vitamin C is highly acidic, using it topically will trigger the skin to heal itself by accelerating the production of elastin (a protein that helps to keep the skin plump and firm) which, in turn, can help to prevent premature ageing.  
It inhibits the appearance of dark spots
Vitamin C contains a property that inhibits your skin's melanin production, which is what causes skin discolouration, dark spots and hyperpigmentation. With continued topical use, vitamin C can help to prevent dark spots from forming.  
How Should Vitamin C Skincare Be Used?
In skin care, the most popular products that contain vitamin C are serums, but it's also commonly found in eye creams. While some active ingredients can only be used at night, vitamin C should be used during the day. Beauty experts usually recommend daytime use because of its free radical protection (which your skin generally needs more during the day due to pollution and UV rays).  
The Best Natural Vitamin C Skincare Products 
Vitamin C Eye Cream
A key ingredient of our Kiwi Seed Gold Eye Cream is rich vitamin C. Add to that kiwi fruit oil and you're left with a powerhouse of antioxidants that moisturise and soften fine lines around the eyes. Pure 23K gold flakes impart a warm, healthy glow while helping to calm stressed skin.