Skin needs water to keep hydrated and healthy, but the silly season elevates this desire to new heights. The request for this year's Christmas beauty gifts? Dewy, fresh skin, all day, every day – plumped and primed, not parched. Not too much to ask, is it? Fortunately, we have a cool glass of water on standby, in the form of our hydration heroes.
Aura Manuka Honey Mask 75ml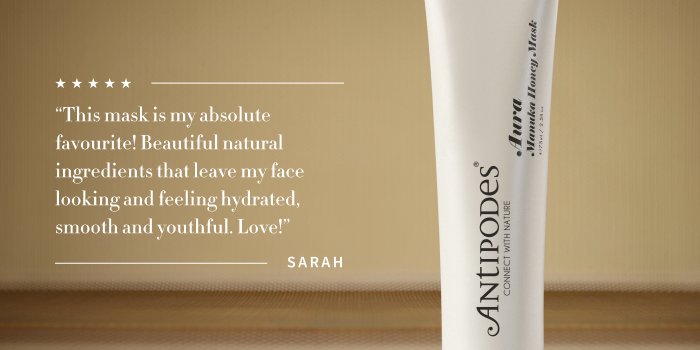 Renew the dew with this luscious face mask that leaves skin soothed and targets dehydration in skin. Manuka honey is a natural humectant, drawing moisture to the skin, while Pohutukawa is a bioactive extract that conditions and deeply moisturises. The result: a dewy, refreshed complexion.
The perfect gift for: Most skin types, especially when skin is dull or dehydrated.