Blemish prone skin can finish the day feeling inflamed, irritated, sore and red. It's no surprise, since we subject to our skin to all sorts of pollutants, chemicals, UV rays, and harsh skincare products during the day. Your goal? Calm, soothe, and balance skin so it feels good again. The best nighttime routine for blemish prone skin has just five simple steps.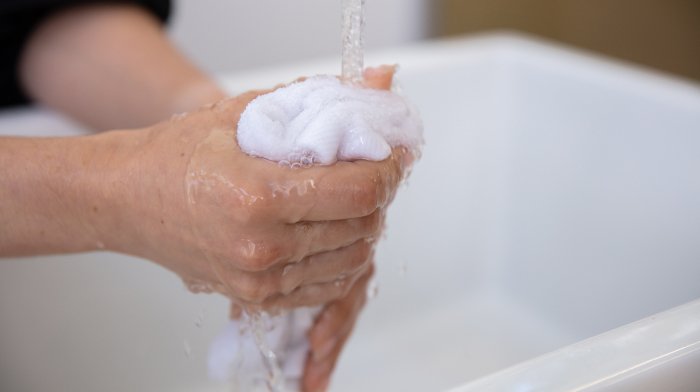 Step 1: Cleanse skin with warm water
All skin types should cleanse at the end of the day – but for blemish prone skin, it's especially important. That's because blemished and oily skin is prone to clogged pores, which can lead to breakouts. It's important to resist the temptation to use an aggressive cleanser to strip your skin of oil. The best cleansers contain balancing oils to help regulate the production of sebum.
Reach for Hallelujah Lime & Patchouli Cleanser & Makeup Remover. It has organic avocado oil, with essential fatty acids to hydrate and nourish without leaving an oily residue. Because of its anti-inflammatory properties, it's soothing for blemish prone skin. Start your nighttime routine by massaging into skin with warm water, before rinsing off.