Repeat after us: thou shalt not skip the cleanse. Cleansing does more than we give it credit for – in fact, cleansing is the foundation of healthy skin. A good cleanser doesn't just remove makeup, clear impurities, and rinse away dirt accumulated throughout the day. The best cleansers are enriched with plant-powered ingredients that replenish the skin's natural oils, strengthen the skin barrier, and calm and soothe irritation – giving your skin a head-start on glow. So what are the best natural cleansers for healthy skin?
The best cleanser for oily skin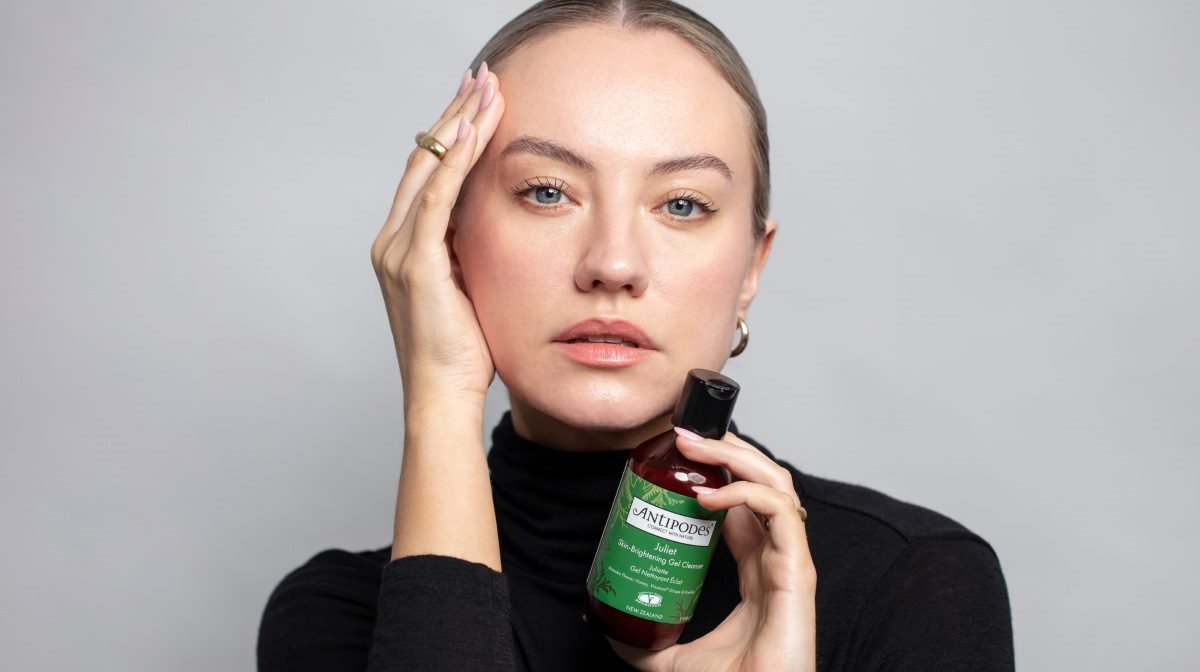 Oily skin types are characterised by an overproduction of natural oils (sebum) – but that doesn't mean your skin should be stripped of oil completely; yet, many conventional cleansers seem to treat oily skin like paint that needs to be stripped. In their haste to remove excess oil, they strip the skin of its healthy, natural sebum – in doing so, stimulating the skin to produce even more oil to compensate. Say hello to blocked pores, breakouts, and blemishes.
A low-foam gel cleanser is the best cleanser for oily skin because it successfully removes excess oil without stripping the skin barrier. The result? Balanced, healthy skin. Because oily skin is more prone to blemishes, try a natural cleanser for oily skin like Juliet Skin-Brightening Gel Cleanser. It contains manuka honey, which has antibacterial and astringent properties to help minimise blemish-causing bacteria, while its humectant properties help to hydrate the skin without clogging pores.