Ageing is healthy – so naturally, we want our skin to look the part. Natural anti-ageing skincare can support the healthy ageing process by helping skin to retain its youthful energy. From the best anti-ageing serum to the best moisturizer for ageing skin, here are four easy ways your skincare routine can help to reduce the appearance of premature ageing.
Four Ways Natural Anti-Ageing Skincare can Help Reduce the Signs of Ageing
1: Correct uneven skin tone
Diem Vitamin C Pigment-Correcting Water Cream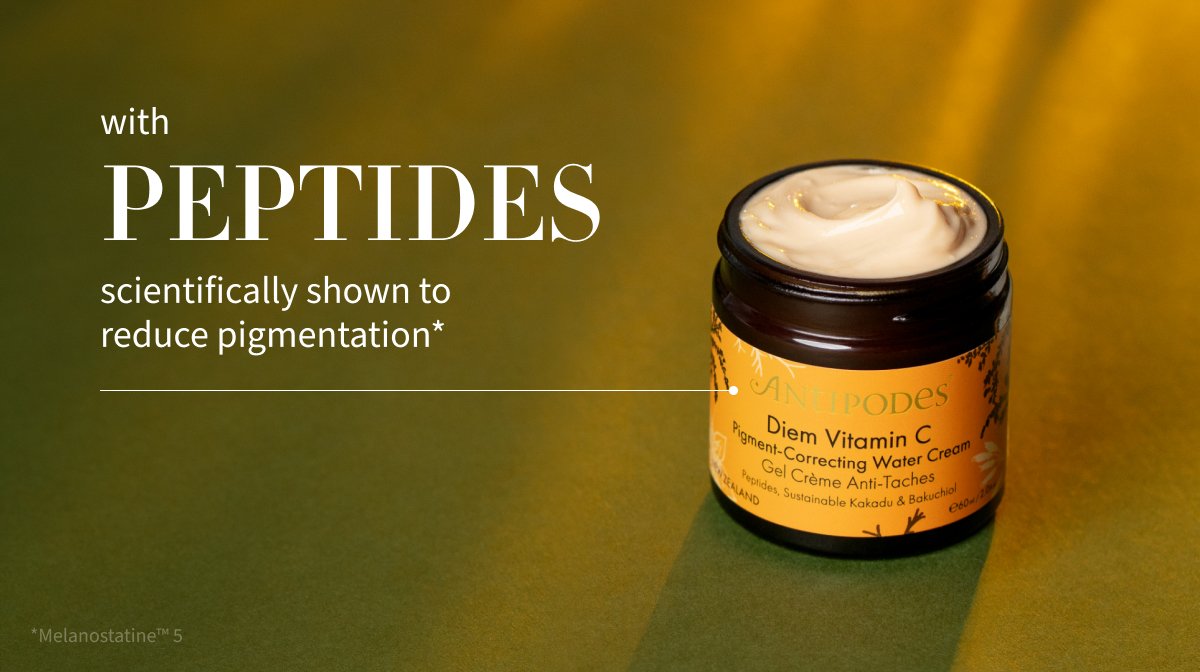 Luminous, radiant skin is a hallmark of youth – so the best moisturiser for ageing skin will help correct uneven skin tone and brighten the complexion. Diem Vitamin C Pigment-Correcting Water Cream uses high-performance peptides and natural Vitamin C to help address pigmentation and support brighter-looking skin.